SPARE PARTS & SERVICES
HVAC Systems Original OEM Spare Parts and Accessories
Chiller Start Up, Health Check, Repair and Maintain, Analyze and Optimize ..
CONTACT US
HVAC-R TECHNOLOGIES
SPARE PARTS
CRITICAL PARTS & ACCESSORIES
Minimize your production risks
Keep your HVAC-R systems operating at peak performance
SPARE PARTS
CHILLER SERVICES
START UP, MAINTAIN, ANALYZE & OPTIMIZE
MORE DETAILS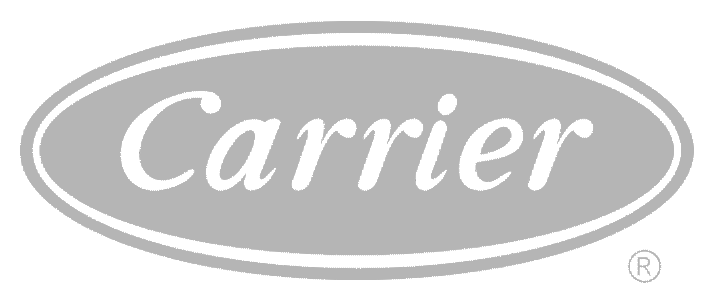 Valves

VAL11996 Expansion Valve

Trane VAL11996 Expansion Valve (X15111285160)

The SER(I) series valves are step motor electric expansion valves. Step motors provide discrete segments of angular motion, or rotation, in response to an electronically generated signal. The advantages of step motors in valve applications are high resolution, repeatability and reliability with low hysteresis. Feedback loops not required, simplifying controller design and circuitry.
Compressors

KIT08032 Discharge Check Valve Kit GP2 (CHHP)

Trane GP2 Type CHHP Model Screw Compressor Check Valve

A check valve, also called a one-way valve, is a device that allows the flow of fluids to move only in one direction. The primary purpose of a check valve is to prevent backflow in the system. Check valves are cheap, effective, and easy solutions to a potential issue.

Heat Exchangers

COI1685E Microchannel Condenser Coil E-Coat

E-Coat Microchannel Condenser Coil COI1685E (RTAF)

Electrocoatings are typically made from polymeric resins, solvents and diluents, and pigments. Resin is a base of the paint which provides protection against corrosion and ultraviolet durability. Pigments and solvents provide coloring, glossing, and smooth appearance of the end product. The nature of the resins for the electrocoating can vary, but any type of resin feature functional groups in the backbone which allows them to become ionic in the presence of neutralizing agents.

HVAC-R Accessories

KIT16112 Microchannel Coil Repair Kit

Microchannel Coil Repair Kit Trane KIT16112

Microchannel coils are considerably more robust in design than tube and fin condenser coils, however they are not indestructible. When damage or a leak occurs in the field, it is possible to temporarily repair the coil until another coil can be ordered. If the leak is found to be within the tube area of the coil, a field repair kit (KIT16112) is available through the GSD HVAC parts center. Because of the all aluminum construction and aluminum's high thermal expansion rate, a leak located at or on the header assembly is considered irreparable..

Sensors

SEN01315 Sensor; Transducer, Liquid Level, Analog

Trane SEN01315 Sensor; Transducer, Liquid Level, Analog Output

Liquid level sensors are used to monitor and regulate levels of a particular free-flowing substance within a contained space. These substances are usually liquid, however liquid level sensors can also be used to monitor solids, such as powders.

Compressors

Trane CHHP N1 Screw Compressor

Trane CHHP N1 (GP2 Type) Semi-Hermetic Screw Compressor

CHHP N1 Screw compressors, also known as rotary compressors, move refrigerant from low pressure to high pressure via two rotors, or screws, that trap and compress gas in a compressor casing. Screw compressors are ideal for medium-load cooling projects, such as multistory office buildings and facilities with critical temperature requirements such as surgical centers.

Please contact us to Request a Quote
WORLDWIDE SHIPPING
Shipping the same day
OEM PARTS
Genuine Spare Parts

SECURE SHOPPING
Wire Transfer & Credit Card

PARTS REPLACEMENT
Replacement within 24 hr